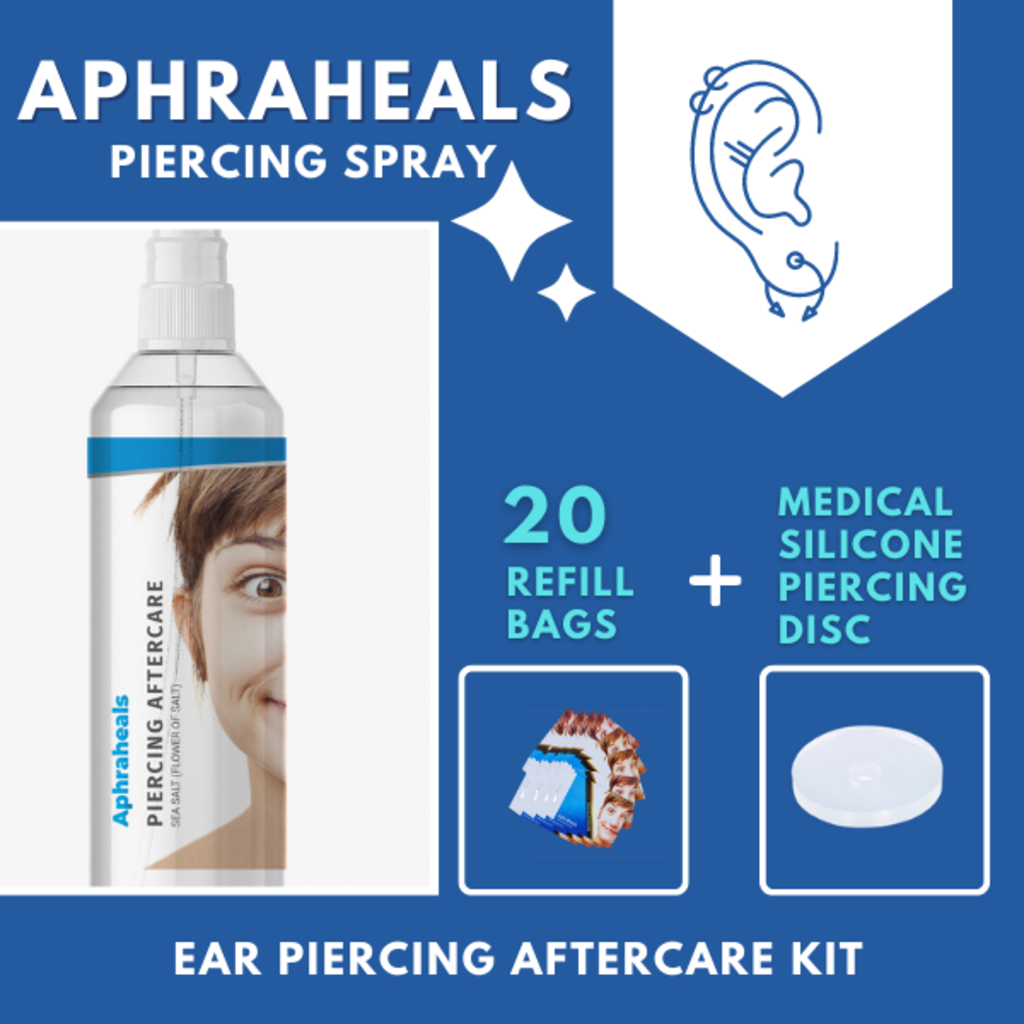 Aphraheals - Piercing Aftercare Spray - Ear Care Set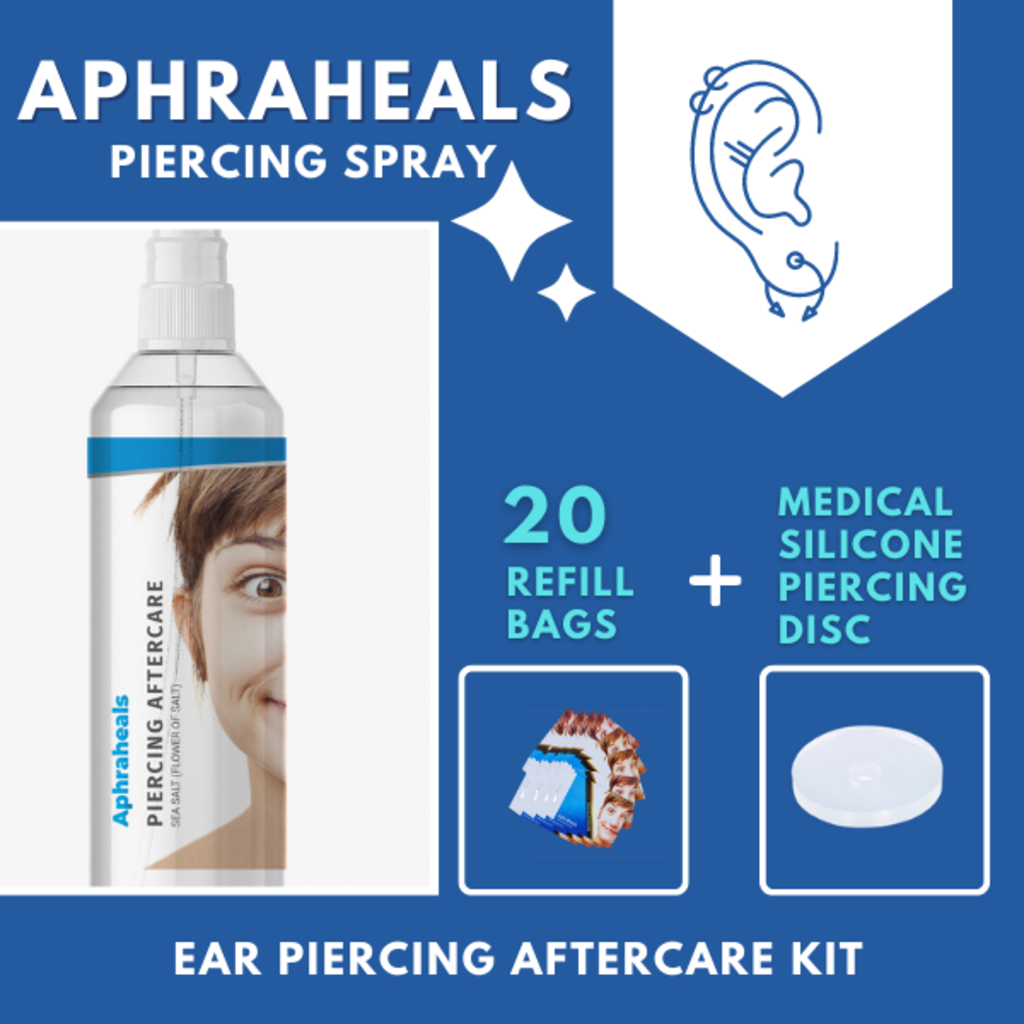 Prevent inflammation and help your piercing heal naturally with Aphraheals Piercing Aftercare Spray. This sea salt-based spray disinfects your piercing quickly and effectively, without stinging or burning.

This set contains one bottle including Aphraheals sachet plus 20 refill sachets and one box of Medical Silicone Piercing Disc (2 pieces).